Belinda is a magician! She took my tired, out – dated website and turned it into a beautiful vibrant one in two weeks! Her fees are low and her attention-to-detail very high. Love her! (PS: She is one of the easiest people to work with too.)"
SYD HOFFMAN – Speaker, Motivator, Educator, ALL-DAY ENERGY
About
bc

designs

I create professionally designed WordPress sites that are not only stylish and professional but set you apart from the competition. By combining the elements of cutting-edge technology with creative design elements, I strive to deliver top notch design for both business and non-profits around the world. Whether you need a brand new website or a reinvention of ideas, I relish the opportunity of turning your ideas into reality.
Past and present clients include: Missional Marketing, (Marketing Agency) NASM (National Academy of Sports Medicine), Sabre Hospitality Group (Digital Marketing for Marriott and Trump Hotels and Resorts), Chef Palak Patel (Food Network Star) and Rich Barton (founder of Zillow)  Other clients include those in various industries such as: retail, education, non-profit, religious, automotive, law, real estate and trade.
"Without deviation from the norm, progress is not possible." – Frank Zappa
Latest Work
Everyone has to show off sometime.
The Chutney Life – Palek Patel
admin
2020-05-13T20:23:53-07:00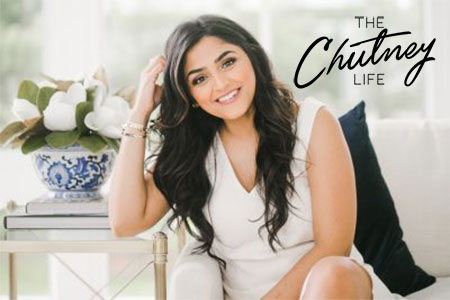 Design and Development Services
I'm glad you found me.
"Belinda is a delight to work with. She listens, then executes. Her work meets the highest technical standards." – Ric P.
Meet
Belinda
I started bc designs in 2001 with the mission of providing fast and affordable digital design without sacrificing quality or creativity.  I firmly believe in stretching the boundaries of imagination and strive to create unique artistic works that effectively communicate a clients' message to the consumer. My husband, Anthony and I currently live in Gilbert, AZ.  We have two adorable daughters, Remington Grace and Kensington Rose, one energetic cattle dog, Marley, two crazy cats, and a beautiful baby boy in heaven who watches over us – Hunter Wyatt.