At bc designs, we create professionally designed web sites that are not only stylish and professional but set you apart from the competition.  By combining the elements of cutting-edge technology with creative design elements we deliver top notch Arizona web design for both business and non-profits around the world. Whether you need a brand new website or a reinvention of ideas, we relish the opportunity of turning your ideas into reality.  Imagination Has No Limits!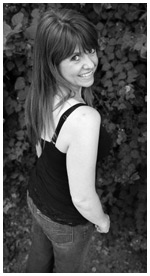 Belinda Chron Boydston started bc designs in 2001 with the mission of providing fast and affordable web design without sacrificing quality or creativity.  Belinda firmly believes in stretching the boundaries of imagination and strives to create unique artistic works that effectively communicate a clients' message to the consumer.   She has designed websites for clients all over the world in various industries including but not limited to: real estate, law, transportation, medical, security, health, technology, education, government/politics, and non-profit.  Here is what some of her clients have to say:
"Belinda is an amazing Web Designer. She is always up on the latest web building technology and is fantastic to work with. I constantly refer clients who are looking for a unique and innovation website to Belinda. Her work speaks for itself!" Dina Osinski, Founder / Graphic Designer, Design Details by Dina
"I have worked with Belinda over the years with my website needs. She has always been professional, honest, and fair in her work. She has provided quality work and given sound advice that has helped us with the development of our website, in spite of our limited resources. I would highly recommend Belinda to anyone looking for a quality website development at a fair price."
Harry Miller, Executive Director, TOPS for Kids
Belinda and her husband, Anthony, currently live in Chandler, AZ and attend Central Christian Church in Gilbert.    They have 2 energetic cattle dogs, a cat who thinks he is a dog, a tortoise with an attitude, and hope to add to their family very soon.